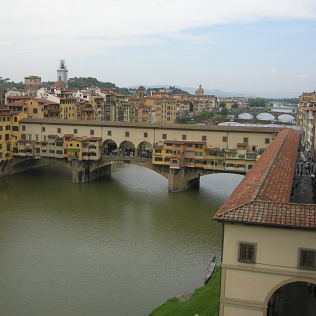 A new project for the Florentine Galleries: make the visit to Uffizi and Pitti Palace unique, allowing visitors to cross the Arno through the Grand Duke\'s secret passage , the Vasari Corridor. At a later time, Palazzo Vecchio - where actually Corridor begins , which crosses Via della Ninna to arrive at the Uffizi - should also be involved.
According to the director of the Uffizi, Eike Schmidt, the works would start by the end of this year or early next. He also states: \"The architects are working on the project, then of course there will be time to make technical proposals and request all authorizations. Once obtained, you may begin. \" The necessary actions are not very numerous, but complex, because the Corridor has a very particular structure. Schmidt still says: \"We have to create emergency exits. In addition, taking advantage of the work, we take the opportunity to make the architectural restoration, and to renew things such as lighting systems. \"
It is important to remember that, at the time, the tour ends in the Boboli Gardens, but it is impossible to keep it anymore, because it will increase the number of visitors (even on rainy days). It is also considering the necessary features for the disabled people.
What about the collection of self-portraits? As everyone knows, the Vasari Corridor houses the oldest collection of portraits of artists in the world. With the opening of the Corridor to a large public, visitors won\'t be able to stop and admire them,because it would create security problems. However, already now a part of the collection exposed in other rooms of the Uffizi.
In Florence, the debate on the Corridor and its future has started. Important ideas and questions about the structure and the collection of the Corridor are now on discussion.
Radical changes, that make you think about how it can change the way you can enjoy the beauty in a city in which art plays a central role.