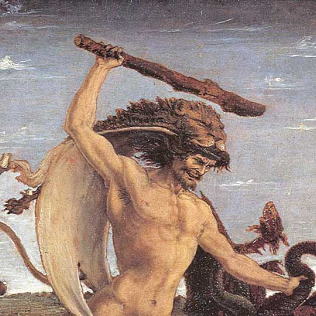 Inaugurated on December 19, the exhibition \"The cities of Hercules. Mythology and politics\" will remain open until January 31 in the Hall of the Royal Mail at the Uffizi. The event is the fifteenth round with the \"I Mai visti\" (The Never Seen) serie.
The exhibition is dedicated to Hercules, the mythological character, protagonist of numerous artistic representations and symbol of the Florentine Republic and its ideals. Famous for its strength, Hercules is however a more complex character, with human characteristics, such as sensitivity and a certain fragility.
In the Middle Ages, Hercules became the personification of the virtue, thanks to its actions: in fact, he freed the Earth from monsters and criminals. It therefore seems understandable that the Republic of Florence made him the very symbol of Government.
In Florence, Hercules is represented in the decoration of the Palazzo Vecchio, but he is also present in the seal of Cosimo de \'Medici. Later, Francis I had him pictured in his Studiolo, in the ceiling of the first corridor of the Uffizi and in the Tribune.
In the exhibition there are nine statues, large and small sculptures, paintings and engraved stones.